January 10, 2023
People of the Year 2022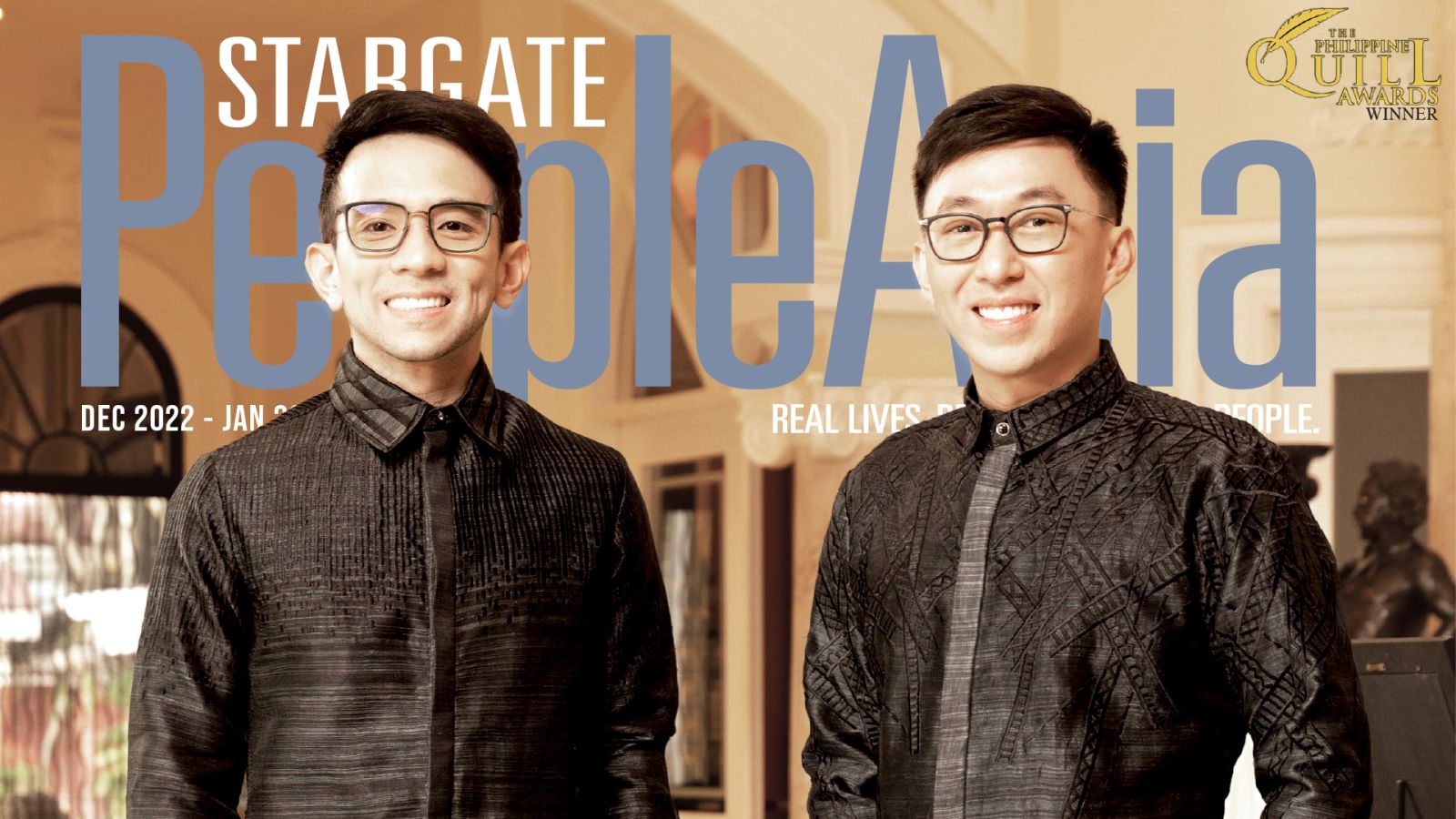 'Purpose-driven duo': Jonathan So, Carl Macadangdang grace People Asia's People of the Year 2023 double cover
Kings of multi-brand enterprises, JC and one-stop-shop House of Franchise (HoF), Jonathan So and Carlito Macadangdang, are part of the ensemble chosen as amongst the coveted People Asia's People of the Year 2023.
Joined by a stellar ensemble of influential, powerful, game-changing, and inspiring Filipinos, the young business magnates shared how their business empires started, highlighting the importance of giving back to the community in a double-cover edition out this December.
The cover also included the names and stories of Quezon City Mayor Joy Belmonte, Sabin M. Aboitiz, Senator Grace Poe, Small Laude, Steven Tan, Margie Moran, Lesley Mobo, Dr. Bernadette Madrid, Consul Helen Ong, and George Royeca. Meanwhile, Singapore Airlines was dubbed the "Airline of the Year."
In his four-page feature, So—as head of a business that ranges from food franchises to transport logistics—looked back to how they swiftly pivoted their business models during the pandemic's peak to adapt to the sudden changes.
He shared how the group "surprisingly" prospered during the pandemic years. "The initial shock was there, of course, but we quickly pivoted to create online franchise and home business models so that our partners can earn, even in the midst of the lockdowns."
Due to this wise move, even if borders have reopened, the "comfort of the greener pastures" that JC and HoF's tried-and-tested business models continue to take afloat partly also thanks to its hardworking franchisees and investors.
Also, through his four-page feature, co-founder Macadangdang, opened up on how they maintain a balance between "profit and purpose."
From then-tourism members who were greatly affected by the world's sudden shut down who found their "second wind" through So and Macadangdang's online franchising businesses to toktok drivers who now drive their way for a living, these business partners "add meaning" to their work.
As Macadangdang put it into words: "You cannot put a price tag on the happiness you get from being able to help others. For me, that has always been one of the main motivators."
He further noted that success is about seeing the people around him improve their lives.
The duo then revealed that they would introduce their first Boy Bondat restaurant and an international food franchise in the coming year to dive into the expanding and resurgent dine-in sector.
Read more about the power duo featured in one of our double covers and other #PeopleoftheYear2023 awardees in PeopleAsia's anniversary issue.